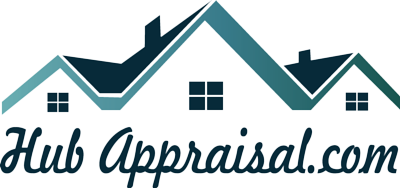 APPRAISAL CAME IN LOW, WHAT CAN I DO?
First, calm down and look at this with an open mind. There are many factors, features and methods that appraisers need to look at that can make a valuation come in low.

Appraisers are under a ton of scrutiny in this new electronic big data age. In fact, it is just getting started so things may not get any better any day soon. The more data that is in the system the more that can be organized, scrubbed and manipulated.
If you follow my blog, you are now well aware that the Federal Government, big banking and appraisal regulations leave little to the imagination or human interpretation anymore. Appraisers are just the messengers. The reporting and data all need to conform to strict standards and policy beyond the appraiser's control.
REVIEW THE REPORT
Not everyone is supposed to have access to appraisal reports because of privacy laws. If there is access to a copy then read it thoroughly. Just because it is low does not mean it is wrong according to the new rules of engagement.
Items such as the living area of the home, what living level is it on, garage count, bath count and bedroom count can have a great deal to do with the value. If items like that jump out as possibly being wrong then there may be a chance to challenge the appraisal value.
Appraisers do make mistakes and most times they are under very strict turn times of twenty-four to forty-eight hours from inspection to return the report to the lender or appraisal management company.
WHAT ITEMS HAVE VALUE
Not all parts of a property have a value in the big scheme of an appraisal. Things like newly painted interior walls or a new dishwasher really do not have a dollar for dollar accounting on an appraisal. The reason is there is no item for item way to put a market reaction on some of these items by piece meal. An appraiser does not have that level of information based on assessor data or multiple listing data.
Do not add any living area or room count located below grade, even just a little below grade because that is not allowed in the appraisal world. That family room and bath down stairs are not counted for in the room count nor in the finished living area. It is put into a line item area and accounted for but not in the overall. An issue like that is not the appraiser making a mistake, that is the federal government and lender rule being followed.
CONDITION
Appraisals across the country are now written to a base standard for quality and condition. If a property has been fully updated and remodeled, fully permitted and verified of course, the updates can be grouped to a higher overall condition than a property that does not have the same level of update and remodel. An adjustment of the upgrades can be made. Remember, the adjustment will not be dollar for dollar depending on how long ago the changes were installed and how much time or accrued depreciation has occurred since then.
QUALITY
Vinyl flooring, laminate countertops, and builder base cabinets and quality items do not compare the same in an appraisal as hardwood or tile flooring, granite or quartz countertops, cherry or maple cabinets, custom light packages, custom built in bookcases or hutch, wainscoting or custom trim. Other items such as higher ceilings, steel beam as the main carry support, high-energy efficiency building materials and techniques and similar items add to the quality and should be compared to the same age and quality type of comparable sale.
SOLD VERSUS ON THE MARKET DATA
Real estate agents have complained for years that appraisers do not know when the current market is increasing in value and they keep killing deals because they use older data. Builders often times have the same sentiments. Appraisers are not keeping up with cost of labor and materials.
The truth is lenders and secondary market players are looking for sold historic data which carries more weight in an appraisal than properties currently on the market. The active and under agreement data are looked at to develop trends but they may not carry full weight in the report conclusion.
In stable markets, the sold properties are most heavily weighted for valuation than the on the market stuff. If the homeowner or real estate agent have some specific data indicating rising market conditions they should absolutely provide this to the appraiser. Please make sure no one is attempting to pressure or steer them to a specific value or attempt to coerce a specific result or dollar amount with the data. Most everyone can converse with an appraiser, just know everyone's role.
DEVELOP MARKET TRENDS
During rising markets of several months, some under agreements can be weighted in the assignment as there is a definite recognized trend that can be defended and utilized. Some appraisers take the current six months' average sale price and compare that to the prior six-month grouping. Still, another third grouping is run for the prior six month as well. That would give three cycles of six month sold data which usually shows a trend of rising, dropping or stable. Some do that by quarters, some run it monthly. All the ways will develop a trend.
My multiple listing service also provides median sale by quarter for every town in Massachusetts. I personally run several quarters of median sales against its year ago counterpart. Does that trend confirm my above data?
The government now makes appraisers use a special form called the 1004MC which also attempts to develop neighborhood or community value trends. This is added on most appraisal reports and another way of check and balance. This will make appraisers serious think about taking sales from over 1 mile away or over six months from sale date when there are actually similar sales within a closer proximity and closer time line shown in the 1004MC.
If all that data noted above are showing that prices are stable and the property is under agreement for much more than the market indicators - is that a rising market? If there are half dozen or more very similar properties under agreement in the same market for higher prices, it could signal the start of a changing trend. That can be used in the report.
AMUNITION TO CHALLENGE APPRAISAL
When all is said, and done if very similar sold properties nearby were missed or some big value items were not credited in the original appraisal report then an attempt to provide suitable sold or under agreement property data may be in order.
If anyone has ammunition to challenge the appraisal then they certainly have the right to do that. Just the fact that someone is mad that the appraiser came in low is considered frivolous and most likely will not amount to too much.
SOME RULES OF ENGAGEMENT FOR PICKING DATA
A quick thing to remember is that appraisers must abide by a host of rules and regulations in their reports. They are under some rules of engagement you may not be aware:
Try to use properties in the same neighborhood but not over one mile IF there are similar size, age and style properties available.
Try to stay within a range of 15% total net adjustment and 25% gross adjustment. The more the properties are different the more adjustments are needed and the higher the percentages go. Are the properties really that similar after all?
Try to stay within six months from the sale date. Not the original listing date, the date when an appraiser is coming into the property. If the market is stable, you can go back to nine months or even twelve if you really need to. There better be little to no similar data within a closer time line before anyone can do that.
Try to utilize the method or bracketing. If a property is a two bedroom, then find a few two-bedroom sales. If the property has no garage, then a couple sales with no garage is needed. Other items like no basement, small lot, traffic, location, zoning location and several other items are bracketed when possible as well.
The last item alone has created lower appraisal values than any of them.
When in doubt, call an appraiser when pricing a property and before putting it on the market. You will pay a little for the service but their knowledge about how the property is going to compare when the official bank appraisal is written may save time and money in the long run. If you need help with a referral to a local professional, please drop us a line.
Thanks for being on the post, please leave a comment, like us on face book and pass along this information to someone else that may benefit. All I want to do is educate the masses to the new real estate rules. My eBooks are available for just that reason and I encourage you to pick a couple of them up today.
Thanks for visiting HubAppraisal.com
Best Regards,
Steve
​