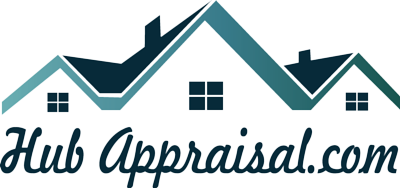 DOES MY BASEMENT ROOM NEED A BUILDING PERMIT?
Hello, Thanks for checking the post! This is an important one and I have had several complications arise from this issue. Enjoy the read and I hope you pick up a few things.
Does my Basement Room Need a Building Permit?
IT DEPENDS?
If you are a homeowner, a real estate agent or even a potential buyer when you look at a property with a finished basement you should now ask if the space is permitted at the local community Building Department. Every town or county may have different policies and procedures. Up here in New England the rule of thumb is unless your project is under $500 total cost and cosmetic in nature you better check with the permit police.
First off, do you really know if it is or is not permitted? If you bought the property and the room was already there, it may have been permitted by the prior owner. Then again, it may not. The way to make sure is visit your local Building Department and ask to see the file on your address. Some areas of the country this is becoming free public and on line information.
Here is a question – is it a nice room and even something that has value? I have seen some shoddy rooms built with two by fours and ugly paneling, no carpet, no finished ceiling or even heat. With that said it was in the MLS marketed as a nice family room. I think not. If it is nothing special for a room and you are thinking of putting the property on the market, it may be wise to just demo the room before you have any inquiries from agents, appraisers or buyers at City hall talking to the Town inspectors. Just a thought. Depending how involved the demo may get, you may need a permit (no joke).
If it is a nice room with good condition and quality finish - it may get tricky. What if the current local authorities do not sign off and approve the room as grand fathered? What will the lender do in this case? How do appraisers handle this scenario? Could there be any value difference to the sale price or refinance price if the room exists legally, grand fathered after some repairs or considered illegal and needs to be removed completely?
HOW OLD IS THE ROOM?
Next, you must make a semi-educated guess as to when the room may have been constructed. Typically, if it is over 10 to 15 years old it may be grand fathered and the room may not be an issue. You can sometimes tell how old it is by the materials used such as lights, wallpaper, carpeting, type of wiring if it is visible somewhere and those type of things. Paneling is usually a dead giveaway it has been around a while.
If it is newer than 15 years old, you need to ask what is the function of the room. If it is a playroom, in home office, den or Man Town with the big screen to watch the game with friends, it should be straightforward with the Town authorities to get it signed off and cleaned up permit wise. A bedroom, bath, in-law type accessory unit or other type of finished space it could get more involved.
What if it is found on the Assessor data card as finished basement space? That makes it legal, right? Not necessarily. Different towns, cities and departments within the same community have very different rules and regulations. ALWAYS check with the local authorities.
HOLD ON - NOT ALWAYS!
In some rare communities in our area it is not usually fun dealing with some of these inspectors. If it was illegally built one year or fifty years ago, illegal is illegal. The various inspectors or even just one inspector could take a hard line with the process ask from complete removal. Building Codes, electrical, plumbing, gas, lighting, ventilation, egress and many other concerns are covered so just because a room currently exist does not mean it is safe to use and will be allowed as such going forward.
IS IT A BATH?
This usually needs a permit in most areas. If it is a bathroom then we can start to have a little fun. In the case of a bathroom there is obviously electrical issues which require outlets to be grounded a special way with circuit interrupter systems. There is also plumbing which needs to have drain traps and proper venting for gases. In addition, the waste drains need to be completely sealed so no problems occur with that sewer effluent getting backed up into the basement and finished space. It needs to be built using the right materials to avoid mold and trapping moisture. It needs to have a direct vent to the exterior of the property and so on.
IS IT A BEDROOM?
When it is a bedroom you have specific building codes and escape routes to consider for emergency situations. For a bedroom, you need a minimum sized window in case you need to find it in the dark and get out by it. It needs to fit a firefighter with an oxygen tank on their back – just in case. Most people don't think about that.
You will also need proper smoke detector and carbon monoxide placement specific for a bedroom. Of course, when dealing with a bedroom you need to consider the Building codes, Board of Health codes in the room and occupancy of the dwelling, Fire codes and so on.
Depending on where you are in the country, you may also need enough of a sewer system to accommodate the added bedroom.
ARE YOU ON PRIVATE SEWER?
Septic systems are designed according to bedrooms and the Building Codes and Board of Health Statutes control how many people are allowed according to bedroom count, not bathroom count. If you already have an existing three-bedroom septic but you installed a fourth bedroom in the basement without a permit, you may have a little issue.
Septic systems are designed, engineered and built to specific standards concerning how many bedrooms and occupants are allowed in the property. Adding more people and bedrooms than the system can handle may cause earlier failure or unsanitary or safe conditions thereby putting the property in non-compliance within the town and potentially cause issues with a sale or refinance.
Always check with the Town Building Department or inspectional services group for more information on how to have the basement room comply.
Going forward, appraisers, lenders and the Government Sponsored Entities are requiring the due diligence.
Any comments or feedback on this issue please let me know.
Thanks for visiting HubbAppraisal.com and please come back often or refer the site to others.
Best Regards
Steve
​